Überarbeitung und BGA Reballing
Reconstruction of the balls of a BGA
EES offers the service of BGA rework (µBGA, LGA….) with the aid of the machine ERSA IR550A.
ERSA Rework IR 550A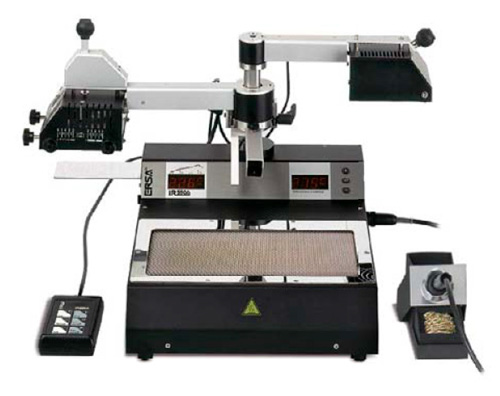 The main features of this machine are:
Temperature control in closed-loop
Registration at not-contact component temperature combined with infrared sensor (IRS) and the thermocouple
IR emitters upper and lower having a developed power of 800W each
Process window close – for lead-free soldering
Complete documentation of the process IRSoft.
EES also has a machine for BGA reballing, with the help of custom plates and an forced-air oven, allows the reconstruction of the balls of a BGA.